Hey guys!! So, BookTubeAThon is just around the corner; literally, it's in a few hours, and I have finally decided that I am going to participate even though it's going to be a crazy week with school assignments and tests. If you don't know what this event is, BookTubeAThon is an annual week long readathon running from July 24th to July 30th (also tbr stands for 'to be read' in case y'all didn't know).
I never actually can finish all the reading challenges that Ariel sets for this readathon but you know what, i'm trying again!! And this time, hopefully, I won't fail :))
AND MY TBR FOR THE 2017 READING CHALLENGES IS:
1/ Read a book with a person on the cover.
So for the first challenge, i'm going to be reading The Hate U Give by Angie Thomas which not only has a person on the cover, but she's a person of colour. This book has been recommended to me several times and is known for how brutally honest and important it is.  Trusted authors have blurbed the book, so you can tell I already have high expectations but i'm sure it won't disappoint!!
2/ Read a hyped book.
Since we can mix challenges, to complete this one, I'm going to be reading The Hate U Give because it is an extremely hyped book around the community but i'm assuming it well-deserved. Well, I am going to find out soon either way.
3/ Finish a book in one day.
This one was a bit tricky, because i'm not a very fast reader but hopefully I will be able to finish it this time. The book I have picked is Never Always Sometimes by Adi Alsaid which is a light-hearted contemporary book which I should be able to fly through. This is a book which I have DNFed in the past, but I am in a better head space now so I'm going to give it another chance.
4/ Read about a character that is very different from you.
For this one i'm going with The Ocean At The End of The Lane by Neil Gaiman, i'm sure you need no introduction due to how famous this book is with the many awards it has gotten over the years. I have yet to read this book so I am finally picking it up this year (tHE COVER IS SO BEAUTIFUL!!), and I am different from the protagonist because well, he is a middle aged man and I am still a teenage girl.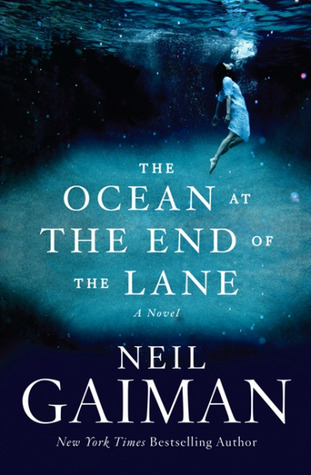 5/ Finish a book completely outdoors.
Again, this one is going to be tough because I hardly go outside except for school. Not kidding, I literally will find any excuse to not leave my bed, let alone the house. So, I'm going to read 5-7 chapters of Misfit by MelancholyMango (Kali) which is an ongoing book on Wattpad. Before you say that isn't counted as an actual book and it's fanfic, Ariel said any form of reading is allowed so… Also 7 chapters of this is a lot because one chapter is close to 250 pages! (also this book is amazing and brilliant 10/10 would recommend)
6/ Read a book you bought because of the cover.
I usually don't buy books because of their covers, I do always read at least the synopsis or a couple blurbs at least. Then I remembered I had bought The Next Together by Lauren James on my kindle a couple months ago solely because the cover was so intriguing (well, and also because it was for free on the Amazon kindle store). So, I will read this and honestly, I don't know that much about it so I am excited!!

7/ Read seven books.
SEVEN BOOKS!! SEVEN!! I REPEAT, SEVEN BOOKS IN SEVEN DAYS!! That is kinda impossible for me but oh well, let's try. The last two books that i'm going to be reading are Note to Self by Connor Franta and Kindred Spirits by Rainbow Rowell.
Note to Self is a collection of poems and photography by Connor who i'm sure you've heard of, this book was expensive but I had to obviously buy it, Connor is one of my favourite humans!! And, Rainbow Rowell is one of my favourite authors of all time so it would only make sense if I read this book even if I don't know what exactly it's about 😛 (but it's a really short read too).
*end*
Since i'm not a YouTuber or a BookTuber, I am not going to be participating in any of the video challenges, just the reading ones. I am really really excited for this week though, I haven't read much in a while and the prospect of more reading in the near future is pretty exciting!!
in other news: i went on holiday with my family across the Canadian Rockies and the west coast of the USA, and i made a picture thread on twitter if y'all are interesting in seeing them :))
summer trip '17 photography thread

— bhavi (@smoIfIower) June 17, 2017
just follow the replies under the thread <33
-x-
au revoir, ciao and sayonara
social media links if you wanna follow:
GoodReads // Twitter // Instagram
for any business related inquiries please email at: labookdreamer@gmail.com